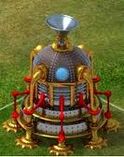 All levelsof the town hall are quite the same time to repair.
Who made this page??? (just curious) '''[[User:By D.A.V.E.|By D.A.V.E.]]''' 13:21, August 6, 2011 (UTC)
Kenstedm created this page if your asking that. It's all in history :)

-xKevin- 05:00, August 19, 2011 (UTC)
Community content is available under
CC-BY-SA
unless otherwise noted.